This article will explain how to configure external aircraft for use in within Maintenance Hub.
Overview
Maintenance Hub is currently optimized for use in maintaining your own fleet of aircraft. However, you might have several aircraft that you maintain, and thus want to be able to document work and logbooks. With Maintenance Hub, you can add these aircraft as "Maintenance Only". This will enable them for Maintenance Hub, while not showing them in various other places within Flight Schedule Pro.
Availability
When "Maintenance Hub Only Aircraft" is set to YES on an aircraft, the aircraft...
Will

not

be viewable on the schedule

Will not be available when creating a reservation
Will not be available for logging a training session
"Maintenance Hub Only Aircraft" will still be...
Listed as a resource in the Aircraft views (Aircraft List, MX Reminders, Squawks)
Available to work orders, items, logs, and logbooks
Reportable in all aircraft reports
Configure an Aircraft as Maintenance Only
Perform the following steps to configure your aircraft.
Add Aircraft
When adding a new aircraft, you will be able to set the "Maintenance Hub Only Aircraft" to YES.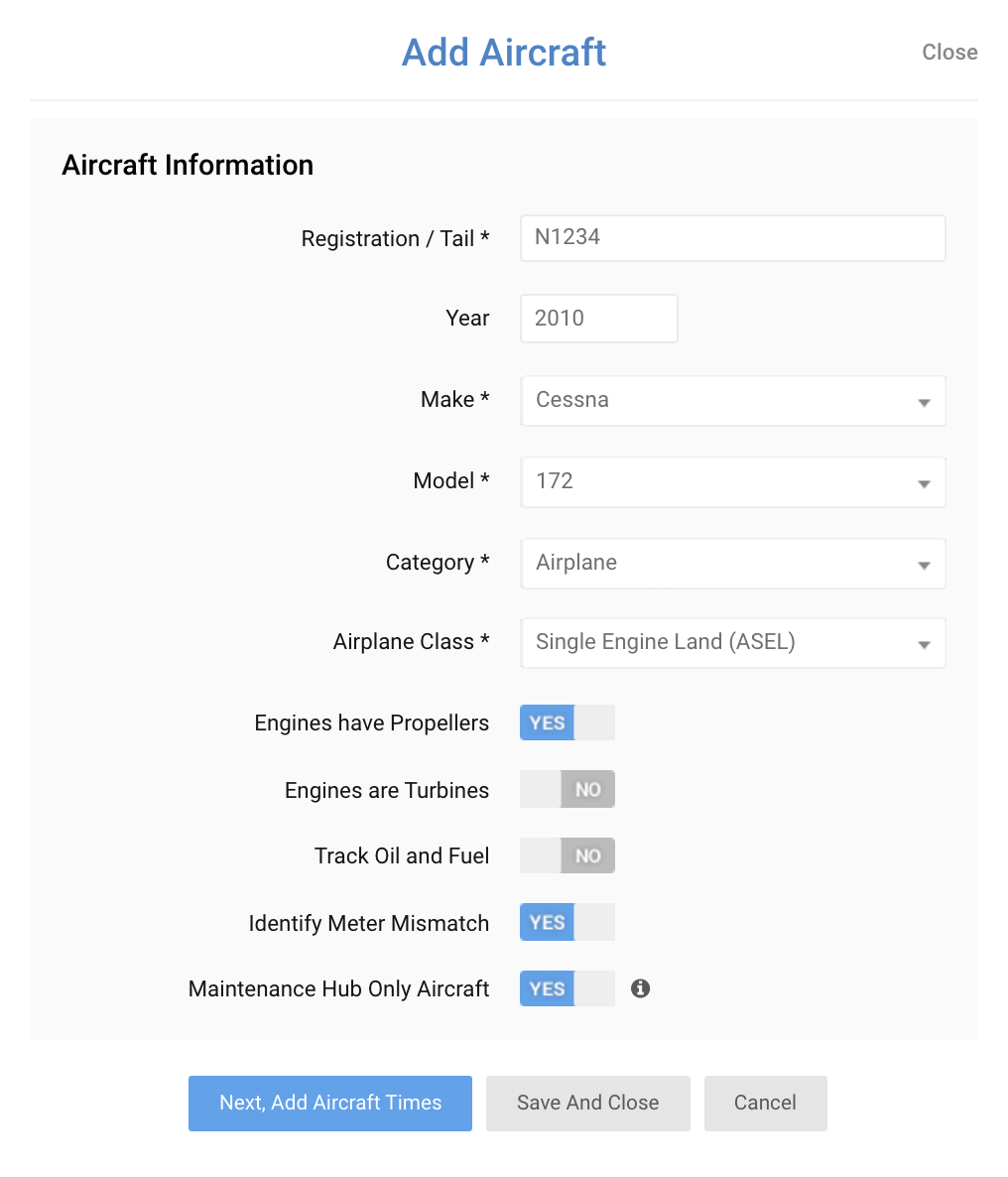 Edit Aircraft
The same toggle is enabled when editing an aircraft.